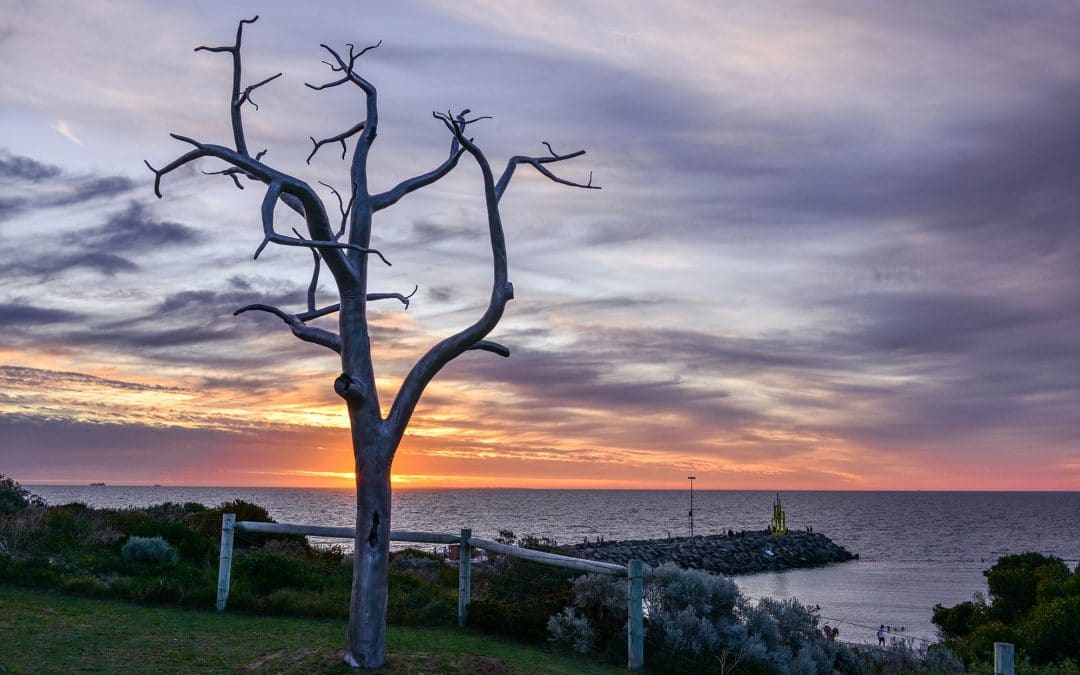 In recognition of PHCC's efforts in delivering the Alcoa Foundation's 'Three Rivers One Estuary Initiative', the team were invited to attend an evening at the Sculptures by the Sea exhibition at Cottesloe Beach.
Hosted by Alcoa, a foundation sponsor of this annual event, the evening started with a guided tour of the exhibition by Louis Pratt, one of the gifted artists who contributed their artwork to the exhibition, Louis gave a detailed description of each of the sculptures, the artists and the stories behind them. Some pieces in this year's collection represented the connection between art and the environment, with some artists drawing on the theme of climate change for inspiration.
This was followed by a Welcome to Country and a night of networking with our Three Rivers One Estuary partners from Greening Australia and The Nature Conservancy, the Alcoa community and other stakeholders and supporters of the arts and culture.
We thank Alcoa Foundation and Alcoa for the ongoing support in helping us protect and conserve our beautiful catchment and estuary.
This project is supported by the Peel-Harvey Catchment Council through funding from the Alcoa Foundation's Three Rivers, One Estuary Initiative.