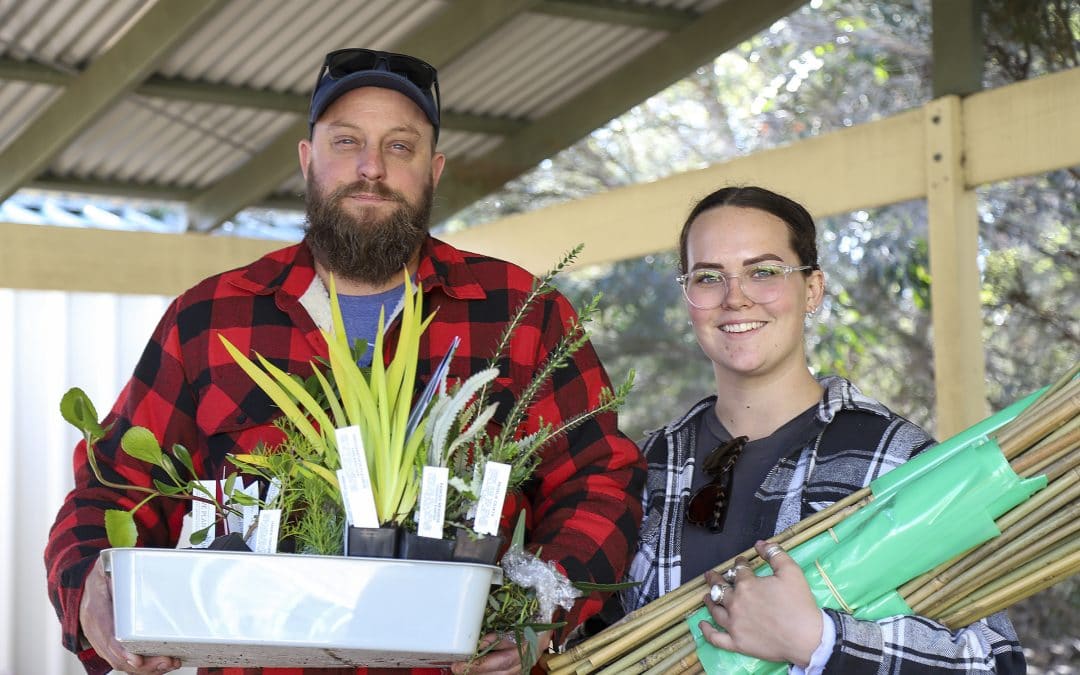 There was another great turn out to the annual Lake Clifton Seedling Giveaway on the 13th June with 72 landholders representing 48 properties attending.
There were four presentations, including an overview of the Banksia Woodlands, Lake Clifton Stewardship Program and Land for Wildlife by PHCC's new Coordinator, Land Conservation, Karen Bettink. PHCC's Ramsar On-ground Works project was presented by Mike Griffiths. An update on rabbit control methods was provided by the Peel Harvey Biosecurity Group and an update on the Lake Clifton Residents Association and Landcare was presented by Jenny Rose.
Each Landholder received their share of 1500 seedlings, to take home to revegetate their properties and improve natural habitats.
The annual seedling giveaway is one part of the Lake Clifton Catchment Conservation Stewardship program, which is a 5-year partnership project, running from 2018 to 2022, between the Peel-Harvey Catchment Council, City of Mandurah and Shire of Waroona. The project's aim is to support landowners in the Lake Clifton Catchment to sustainably manage natural habitats and water resources. With this aim, the project's activities contribute towards an increase in the health and resilience of natural resources in the Catchment, including Lake Clifton and the threatened ecological community of Thrombolites found in the Lake.
This project is supported by the Peel-Harvey Catchment Council through funding from the City of Mandurah and Shire of Waroona, and the Australian Government's National Landcare Program