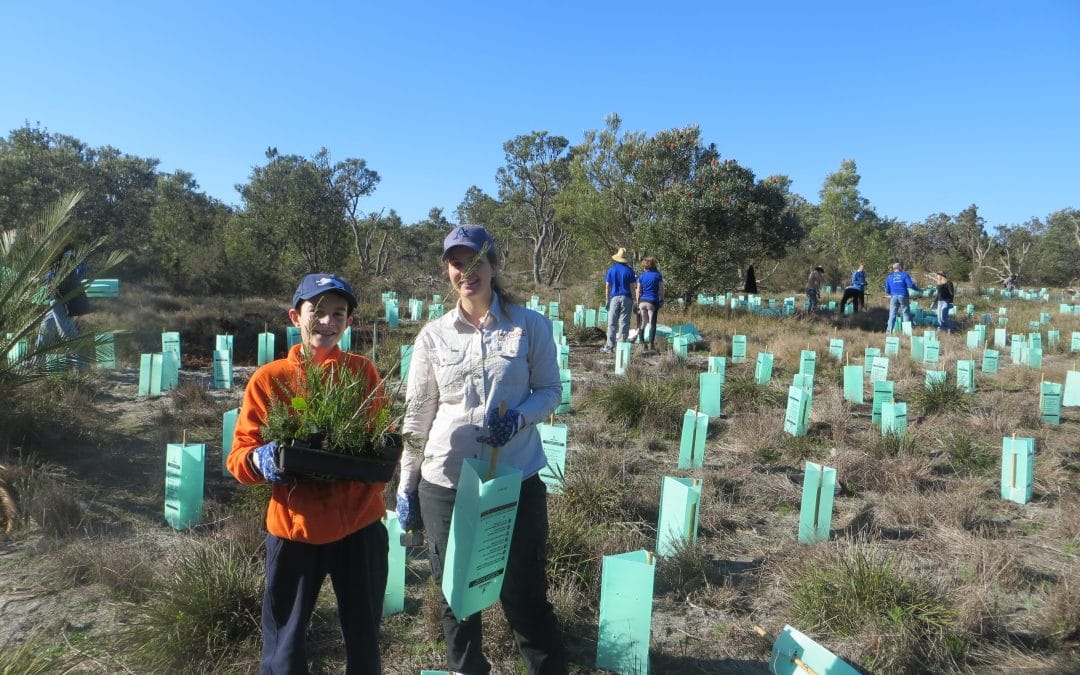 An enthusiastic team of 85 local community volunteers gathered at the Peel Horse and Pony Club Reserve in Oldbury on Sunday 28 July to plant 2000 seedlings as part of the Planet Ark Toyota National Tree Day 2019. The event, organised by Landcare SJ, was the latest project to help protect Banksia Woodlands in the northern Peel-Harvey Catchment. The PHCC's National Landcare Program Banksia Project supported the purchase of seedlings for the event and provided information to participants on the importance of conserving threatened Banksia Woodlands.
Bushland on the Reserve is mostly in a healthy condition, but is surrounded by cleared areas, and is under threat from weeds, rabbits and dieback. The planting will help buffer the bushland from these threats and provide additional habitat for local wildlife.
With such a fantastic turnout from the local community, the 2000 plants went in with relative ease by 11am, leaving plenty of time to enjoy the sausage sizzle provided by the SJ Food and Farm Alliance. The event was supported by the Australian Government's National Landcare Program, Byford and Districts Community Bendigo Bank, Maddington Toyota, Shire of Serpentine-Jarrahdale and Peel-Harvey Catchment Council.